Together we shape unique winter sports experiences – but only as a result of every day voluntary commitment! Everyone can bring forward own ideas and spirit into the club.

The club rely on participation!
Mail to a contact person directly or just get in touch at events in Bad Freienwalde. Of course, we are always happy to welcome new members. Active athletes as well as helpers (even when it's about small organizational matters) keep up the unique tradition of winter sports in Bad Freienwalde.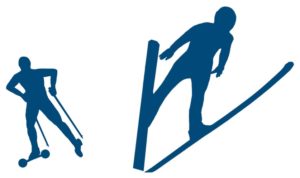 Your child is interested in ski jumping?
Excellent! In our FAQ (in German) we answer to typical concerns and questions of parents. We recommend to contact our trainer Stefan Wiedmann directly for having a test training with us in Bad Freienwalde.